Save the date and join us for our first Music in the Palm Garden Concert on January 10th at 6PM. FREE and open to the public.
Our first concert marks the return of folk duo Hungrytown from Vermont.  Their music has received extensive radio airplay worldwide and has appeared on several television shows, including Comedy Central's The Daily Show, IFC's Portlandia and Netflix's Lady Dynamite. 
This event is sponsored by the Friends of the Key West Public Library.
Read the full story »
Contact Key West
700 Fleming Street
Key West FL 33040
(305) 292-3595
Hours
Sunday - Closed
Monday - 9:30a — 6p
Tuesday - 9:30a — 6p
Wednesday - 9:30a — 8p
Thursday - 9:30a — 6p
Friday - 9:30a — 6p
Saturday - 10a — 6p
About the Key West Library
Pirates and spongers, authors, and artists; their legacies linger, and their stories can be found in the Key West Library. The headquarters branch for the Keys, this library has an extensive and fascinating Florida History collection, and a large reference section. The library provides several weekly children's programs, and hosts provocative lecture series. Relax in our unique palm garden with tropical foliage from around the world.
Florida History & Genealogy services may be limited due to staffing. Please call ahead for hours of operation.
The Key West Library appreciates the contributions and leadership of the Friends of the Key West Library.
Recent Video: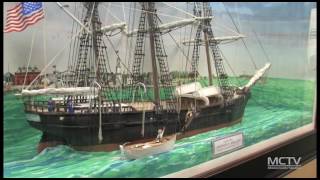 ©2010, Monroe County Public Library